20+ Years of Experience
4 Stage Tenant Screening Process
24/7 Maintenance Staff
Less than 1% Vacancy Rate
98% Owner Retention Rate
1300+ Properties Under Management
Northern Colorado Property Management
Serving Fort Collins, Loveland, Greeley, & Surrounding Areas
Started in 1994, Henderson is one of the most experienced locally owned and operated property management companies serving the Colorado Front Range. Managing over 1,300 units, our experienced staff provides full service property management – including tenant screening, marketing and filling vacancies, managing tenant concerns, collecting rent checks, carpet cleaning, handling repairs, and general property maintenance – at below market rates.
Our 1% vacancy rate maintains your cash flow stream.
Latest Property Management Blogs
1300+ Properties Under Management
40+ Professionals on
Our Staff
20+ Years
in Business
Check Out Our Newest FREE Download!
Why You Should Rent and Not Sell in Northern Colorado
Our expert staff believes strongly that it is in fact not a good time to sell, and that it would be smarter to move out of your current home and convert it into a rental!
What You Will Learn
How rental rates are increasing
Colorado population growth
The ups and downs of selling a home
Alternative options to selling
How to cashflow a property
Download Today!
Submit the form below to get the download.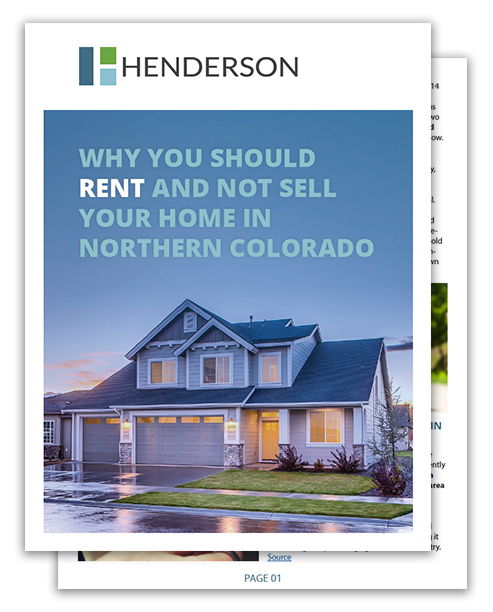 "Henderson has taken the headache out of owning an investment property. I now have my evenings and weekends back and my family couldn't be happier."
Ready To Talk Managing Your Property?
We're ready to get you started on the path to painless property ownership. Get in touch today!
Owners Call: 970.776.3030
Tenants Call: 970.776.5282