Available Rentals
Check out the latest available rentals!
The rental market in Northern Colorado always fills quickly. Your best bet is to search our available units and find one or more that you are interested in. Then fill out an application online or visit a Henderson office and fill out an application (there is a $50 non-refundable application fee). This way we can approve you for the property you are looking at, and we can arrange for a showing. Then if everything goes as planned, you won't risk losing the property to another tenant while we process your application after you have seen it.
Once you are a resident in one of our properties, you will be given a 24/7 emergency cell phone number. Our aim is to respond to your needs in a timely manner. You will also be able to submit maintenance requests online.
If you have pets, please take a moment to review and understand our Pet Acceptance Policy ».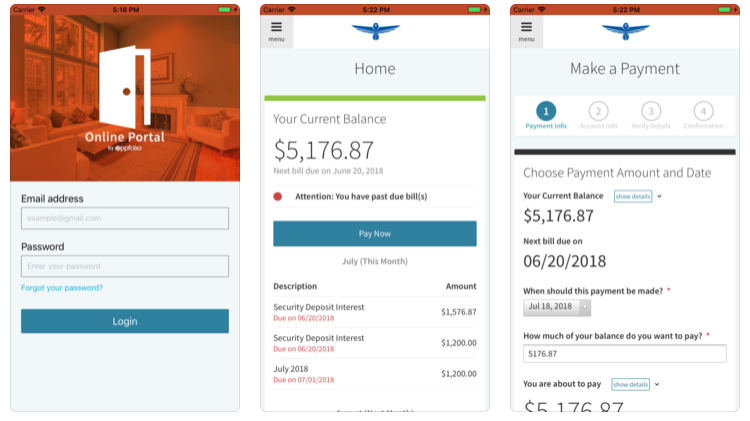 Pay Your Rent Online
Available immediately in the Apple iTunes and Google Play stores, Henderson's online customer portal (powered by AppFolio) allows tenants to pay rent with ease, automate their rent for hassle-free on-time payments, and submit work orders for maintenance requests.